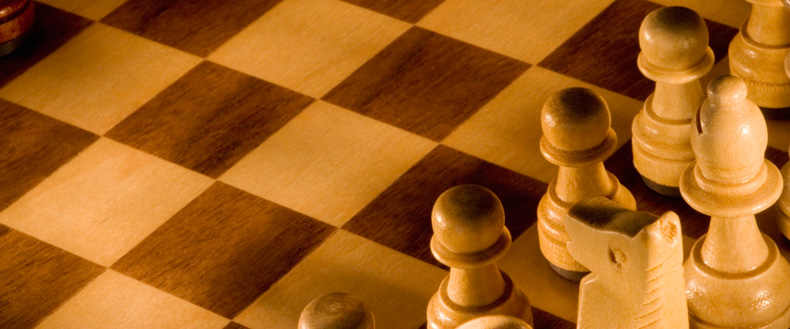 Chess Start Scholastic Program
Course Information
Chess Start offers chess instruction throughout the Greater Lafayette area to improve education through chess. Our on-campus beginner scholastic courses are offered at your child's campus and are taught weekly throughout the year. The sport of chess has been shown by several major studies to improve focus, concentration, and enhance your child's analytical and synthetic thinking skills.
A 2-year study conducted in New York by IBM found that learning chess improves reading test scores and reading performance in elementary school.
The hour long weekly meetings are similar to team practices and are broken into a 20 – 25 minutes of a structured chess lesson and 30 minutes of scrimmage time. The semester-long curriculum covers everything from introductory rules to basic strategies to advanced concepts. Your child will be exposed to the world of chess in a fun, safe, and educational environment. Chess Start will also hold occasional weekend tournaments, or competitions. All members of the team are invited to play. These competitions are scheduled periodically throughout the semester, primarily on weekends. The tournaments are non-elimination. Byes are scheduled absences for any part of the competition & may be taken to avoid scheduling conflicts. Please see the tournament section for additional information or visit us on-line at our Tournaments page.
program at a glance
No Cost to the School
Free sign-up exhibitions held during lunch periods
Hour-long course for 10 to 12 weeks
Taught on-campus before or after regular school hours
Free beginner scholastic tournaments
Cost: $139/14week course per student - paid by parents
All equipment provided
Please start a Program at my School
Parents: 3 Steps

Contact your School (Principal) and express your interest
Contact Chess Start via e-mail at Info@ChessStart.org or phone 765-409-4703
Speak with other interested parents

Principals: 1 Steps

Contact Chess Start via e-mail at Info@ChessStart.org or phone 765-409-4703

Players: 2 Steps

Speak with your parent
Speak with your school
© 2015 Chess Start ... Andrew Pheasant. All Rights Reserved